2022 Regulatory Flex Agenda
On June 22, 2022, the SEC released its upcoming rulemaking calendar, referred to as the 2022 Regulatory Flex Agenda. While the SEC's proposed timing is often aspirational, we note that final rules on two Dodd-Frank compensation-related items – listing standards for recovery of erroneously awarded compensation (i.e., the clawback rules) and pay for performance disclosure – are scheduled for October 2022. Additionally in October 2022, the SEC is scheduled to propose rules on human capital management disclosure and shareholder proposals. In April 2023, the SEC is scheduled to propose rules on board diversity disclosure and issue final rules on Rule 10b5-1 Trading Plans. If this calendar is followed, companies may be implementing multiple new rules at the same time; we will continue to provide updates on these items as any new developments unfold.
SEC Reopened the Comment Period on the Clawback Rules for the Third Time
As noted above, final clawback rules are on the SEC Agenda for October 2022. This comes after the SEC recently opened a comment period on the proposed rules for a third time.
The SEC initially proposed the clawback rules and opened a comment period in 2015 (see our July 7, 2015 Client Alert here), following which the rules were relegated to the SEC's long-term agenda with seemingly no movement until 2021 when there was a new Democratic majority in the SEC. In October 2021, the SEC opened a new 30-day comment period and requested comments on several items, suggesting changes to the proposed rules were under consideration, including: expanding the types of restatements that would require a clawback to include "little r" restatements,1 the appropriate trigger for the three-year lookback rule, and required disclosure regarding recoverable amounts if a clawback is triggered. Following a Division of Economic and Risk Analysis staff memorandum published on June 8, 2022, containing "additional analysis and data on compensation recovery policies and accounting restatements," the SEC opened this latest, and third 30-day comment period. This comment period focused on the supplemental analyses in the memorandum - specifically, the increase in voluntary adoption of clawback policies (which has approximately doubled since 2015 based on public disclosure), and additional restatements that would trigger a clawback analysis if the SEC were to extend the proposed rules to cover "little r" restatements.
New rules will not be effective until first adopted by SEC and then by NYSE and Nasdaq.
SEC Adopted Amendments to Rules Regarding Proxy Advisory Firms
2020 SEC rules aimed at improving transparency of the proxy-advisory process, which were effectively put on hold since implementation, have now been significantly cut back.
On July 22, 2020, the SEC issued final rules regarding proxy advisory firms, such as Institutional Shareholder Services (ISS) and Glass Lewis, who provide proxy recommendations to persons making proxy voting decisions (see our July 27, 2020 Client Alert here). On June 2, 2021, it was announced that the SEC's division of corporation finance would not recommend enforcement actions related to the new rules while the SEC weighed the direction of additional regulatory action in this area (see our June 3, 2021 Blog post here). On July 13, 2022, the Commissioners voted 3-2 to rescind two required procedures that were arguably core elements of the 2020 rules: the requirement that proxy advisory firms provide copies of proxy advice to a registrant no later than the time such advice is delivered to the firm's clients, and the requirement to inform clients when a registrant files a statement commenting on the firm's advice. Certain portions of the 2020 rules remain in place, including the designation of advice provided by proxy advisory firms as solicitations subject to the proxy rules.
"It is critical that investors who are the clients of these proxy advisory firms are able to receive independent and timely advice," SEC Chair Gary Gensler said. ISS felt that the SEC should have gone further, stating that "[w]hile we applaud the Commission for removing some of the 2020 rule's more draconian provisions, the rule should have been rescinded in its entirety." ISS's lawsuit against the SEC over the rules, first initiated in October 2019, is continuing, with oral arguments kicking off on July 29, 2022.
1 A "little r" restatement, also called a "revision restatement," occurs when an accounting error is not material to previously-issued financial statements and is corrected in the current period comparative financial statements by adjusting prior period information.
---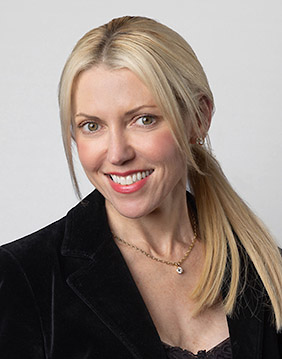 Samantha Nussbaum
Principal
Samantha Nussbaum has consulted on behalf of public and private companies, compensation committees, and senior management on all aspects of executive compensation. Samantha's consulting and legal background includes advising on executive compensation in the context of mergers and acquisitions, spin-offs, and initial public offerings; executive employment, severance, and change in control agreements; equity incentive plans; deferred compensation; and securities laws, including reporting and disclosure implications.
---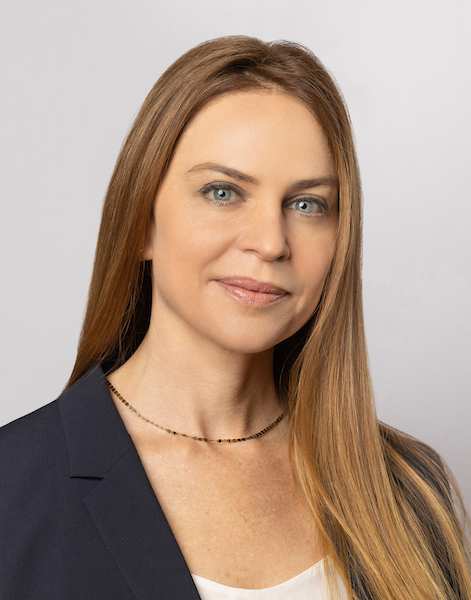 Dina Bernstein
Principal
Dina Bernstein has extensive experience advising on all aspects of executive compensation, working with companies on an ongoing basis, as well as in the context of mergers and acquisitions, spin-offs, initial public offerings, and other corporate events. Dina provides guidance to private and public companies across various industries regarding cash and equity incentive compensation arrangements, employment, severance and change in control agreements, overall compensation program design, pay governance practices, taxation, stock exchange listing requirements and securities regulation compliance.
---