Revisions to Global Industry Classification Standard (GICS) Codes to be Implemented in March 2023
By Jin Fu, Principal
Share
---
S&P Dow Jones Indices and MSCI, Inc. recently announced changes to the Global Industry Classification Standard ("GICS") structure that will go into effect on March 17, 2023. The GICS classification system consists of 11 sectors (2-digit code), 24 industry groups (4-digit code), 69 industries (6-digit code) and 158 sub-industries (8-digit code) and is used as a basis for S&P Dow Jones' and MSCI's financial market indexes. The GICS classifications are also the primary industry criterion used by Institutional Shareholder Services ("ISS") for developing its comparison groups. As such, changes to the GICS structure may affect ISS' analyses on the following topics:
Say on Pay: peer group construction used to measure relative CEO pay and performance under ISS' CEO pay-for-performance test, which is a key factor in ISS' vote recommendation for Say on Pay.
Non-Employee Director Compensation: industry sector used to identify "excessive" non-employee director pay levels, which may affect ISS' vote recommendations for director elections.
Equity Plan Scorecard (EPSC): industry grouping used for shareholder value transfer and burn rate comparisons in ISS' review of equity stock plan proposals.
QualityScore: industry grouping used in ISS' QualityScore model, which monitors governance-related risk across four pillars: Audit & Risk Oversight, Board Structure, Compensation and Shareholder Rights.
Major changes to the GICS classifications are as follows:
Retailers

Internet & Direct Marketing Retail industry (255020) discontinued, with companies reclassified based on the "nature of goods sold."
Department Stores (25503010) and General Merchandise Stores (25503020) sub-industries merging into a new sub-industry, Broadline Retail (25503030).
Consumable merchandise sellers moved to the renamed Consumer Staples Merchandise Retail sub-industry (30101040) in the Consumer Staples sector (previously under the Consumer Discretionary sector).

Data Processing & Outsourced Services

Data Processing & Outsourced Services sub-industry (20202030) moved to the Industrials Sector (previously under the Information Technology sector).
Transaction and payment processing companies reclassified to a new sub-industry, Transaction and Payment Processing Services (40201060) under the Financials Sector.
Payroll processing companies moved to the Human Resource & Employment Services sub-industry (20202010) in the Industrials sector.
Companies offering travel related data processing and outsourced services moved to the Hotels, Resorts & Cruise Lines sub-industry (25301020) under the Consumer Discretionary sector.

Banks and Thrifts & Mortgage Finance

Thrifts & Mortgage Finance sub-industry (401020) discontinued, with companies reclassified in a new sub-industry, Commercial & Residential Mortgage Finance sub-industry (40201050) under the renamed Financial Services group (4020) (Thrifts & Mortgage Finance sub-industry previously in the Banks group (4010)).

Equity Real Estate Investment Trusts (REITs)

Residential REITs split into two new sub-industries, Multi-Family Residential REITs (60106010) and Single-Family Residential REITs (60106020).
Specialized REITs split into five new sub-industries, Other Specialized REITs (60108010), Self-Storage REITs (60108020), Telecom Tower REITs (60108030), Timber REITs (60108040), and Data Center REITs (60108050).
New Real Estate Management & Development industry group (6020) and industry (602010) will be created.

Transportation

Trucking sub-industry (20304020) discontinued and split into two new sub-industries, Passenger Ground Transportation (20304040) and Cargo Ground Transportation (20304030).
More information regarding the GICS structure can be found on S&P Dow Jones Indices' web site at www.spglobal.com/spdji/en/ and MSCI's web site at www.msci.com.
---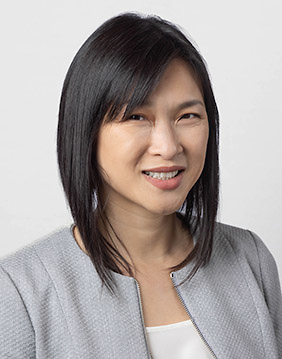 Jin Fu
Principal
Jin Fu consults across a diverse range of industries and stages of growth, from pre-IPO to S&P 500 companies. She has experience on all aspects of executive compensation strategy and design, including short- and long-term incentive plans, equity compensation, corporate governance, and corporate transactions, including preparation for initial public offerings.
---