SEC staff to further consider proxy-voting rules
By Samantha Nussbaum, Principal
Share
---
The SEC's division of corporation finance will not recommend enforcement actions related to last year's proxy-voting advice and solicitation rules while the commission weighs the direction of additional regulatory action in this area.
Background
In July 2020 the SEC adopted amendments to the proxy rules, governing the regulation of proxy voting advice from proxy advisory firms and aimed at improving the transparency of the proxy-advisory process. The amendments called for proxy advisor compliance by December 1, 2021, meaning that the rules would effectively first apply with respect to the 2022 proxy season. Click here for the FW Cook alert related to such amendments.
The 2020 amendments made proxy voting advice subject to the proxy solicitation rules. The amendments also required that proxy advisory firms disclose conflicts of interests to clients, companies be provided with copies of proxy advice no later than the time they are delivered to the proxy advisor's clients, and proxy advisory firms provide clients with access to any response the company provides on voting advice before those clients vote. Moreover, the rules provided that it may be deemed misleading, and open the advisor to liability, if the proxy advisor fails to disclose its methodology, sources of information, or conflicts of interest.
Update
On June 1, 2021, SEC Chairman Gary Gensler announced that he asked the staff to evaluate recommending further regulatory action on the issue. Specifically, "The staff should consider whether to recommend that the Commission revisit its 2020 codification of the definition of solicitation as encompassing proxy voting advice, the 2019 Interpretation and Guidance regarding that definition, and the conditions on exemptions from the information and filing requirements in the 2020 Rule Amendments, among other matters."
In response to the Chairman's announcement, the staff will be considering whether to recommend that the commission revisit the initial 2019 interpretation and the 2020 rule amendments regarding these proxy advisor rules. The staff also announced that it will not recommend an enforcement action against a proxy voting advice business for failure to comply with the commission's existing proxy voting advice requirements.
---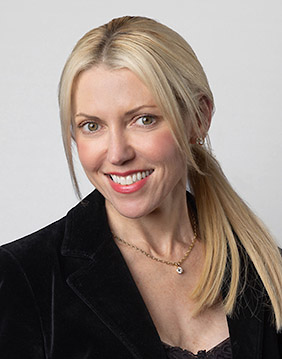 Samantha Nussbaum
Principal
Samantha Nussbaum has consulted on behalf of public and private companies, compensation committees, and senior management on all aspects of executive compensation. Samantha's consulting and legal background includes advising on executive compensation in the context of mergers and acquisitions, spin-offs, and initial public offerings; executive employment, severance, and change in control agreements; equity incentive plans; deferred compensation; and securities laws, including reporting and disclosure implications.
---