The two major proxy advisory firms, Institutional Shareholder Services (ISS) and Glass Lewis, recently released policy updates for the 2020 proxy season. Overall, the updates are minor and mostly represent codifications and clarifications of current, or previously announced, policies.
ISS 2020 Policy Updates
Financial Performance Assessment Methodology
ISS confirmed that Economic Value Added (EVA) will replace the GAAP-based financial metrics in the Financial Performance Assessment (FPA). FPA serves as a secondary screen that may modify the results from the primary TSR-based quantitative tests. It is important to recognize that TSR remains the primary measure of performance for ISS and that the introduction of EVA measures will impact a limited number of pay-for-performance assessments.
Publication of the updated Pay-for-Performance Mechanics whitepaper, including detailing the introduction of EVA into the FPA methodology will be released in early- to mid-December. In that same timeframe, ISS will also publish updated FAQs, which will include certain other voting policy details for 2020 (e.g., burn rate thresholds and pay-for-performance quantitative concern thresholds).
For more information on EVA and FPA, please see our alert from earlier this year.
Equity Plan Scorecard
Equity plans containing an "evergreen" feature will be added as an overriding factor in the Equity Plan Scorecard analysis that will generally result in an against vote recommendation for the plan. An "evergreen" feature automatically adds a fixed percentage of common shares outstanding or a fixed number of shares to the share reserve each year, thereby extending the life of the share reserve indefinitely. In ISS's view, evergreen provisions circumvent regular shareholder reapproval of such plans within reasonable time intervals and may perpetuate plans with shareholder-unfriendly features.
Share Repurchase Programs
For share buybacks that require shareholder approval (certain U.S. financial institutions and U.S.-listed cross-market companies may be required to obtain shareholder approval of share repurchase programs), ISS is codifying their existing approach to provide safeguards against the use of buybacks that boost EPS or other compensation metrics in order to increase payouts to executives or other insiders. Share repurchases that inappropriately manipulate incentive compensation metrics, among other factors, may result in an against recommendation.
Board Diversity
As the one-year transition period for the U.S. gender diversity policy has now passed, ISS will recommend against the chair of the nominating committee (or other directors as appropriate), if the board lacks a female director and absent a firm commitment from the company to achieve gender diversity within a year. A "firm commitment" is defined as a plan, with measurable goals, outlining the way in which the board will achieve gender diversity. In addition, ISS is clarifying that such a commitment from a board with no women on it previously will only be a mitigating factor for 2020, but not beyond.
ISS also stated that going forward, having board gender diversity the previous year but not in the current year will not alone prevent the withhold/against recommendations: the company will need to acknowledge the current lack of a gender-diverse board, and provide a firm commitment to re-achieving board gender diversity by the following year.
Independent Board Chair
This update largely codifies the existing ISS policy. While ISS maintained a holistic approach to evaluating these proposals, the policy now explicitly states the types of factors that will be given substantial weight. The following factors will increase the likelihood of ISS supporting a shareholder proposal requiring that the board chair is independent:
A majority non-independent board and/or the presence of non-independent directors on key board committees;
A weak or poorly defined lead independent director role that fails to serve as an appropriate counterbalance to a combined CEO/chair role;
The presence of an executive or non-independent chair in addition to the CEO; a recent recombination of the role of CEO and chair; and/or departure from a structure with an independent chair;
Evidence that the board has failed to oversee and address material risks facing the company;
A material governance failure, particularly if the board has failed to adequately respond to shareholder concerns or if the board has materially diminished shareholder rights; or
Evidence that the board has failed to intervene when management's interests are contrary to shareholders' interests.
Glass Lewis 2020 Policy Updates
Compensation Committee Performance
Glass Lewis will now recommend against all compensation committee members when the board adopts a Say-on-Pay vote frequency that was not approved by a plurality of shareholders. As most companies have adopted the frequency that was approved by shareholders, we believe the impact of this update is likely to be insignificant.
Contractual Payments and Arrangements
Glass Lewis is clarifying and emphasizing its disapproval of contractual agreements that are "excessively restrictive" in favor of the executive, including excessive severance payments, new or renewed single-trigger change in control arrangements, excise tax gross-ups and multi-year guaranteed awards. An extension of such entitlements through renewed or revised agreements represents a "missed opportunity" to remedy shareholder unfriendly provisions and may impact the firm's Say-on-Pay voting recommendation.
The firm also enhanced their rationale of why they view "excessively broad" definitions of change in control as potentially problematic, clarifying that expansive change in control definitions may lead to situations in which executives receive additional compensation where no meaningful change in status or duties has occurred.
Company Responsiveness
Glass Lewis is expanding their expectations for a robust disclosure of engagement activities and specific changes made in response to shareholder feedback for companies that receive >20% against Say-on-Pay. Expectations regarding the minimum appropriate levels of responsiveness will correspond with the level of shareholder opposition, as expressed both through the magnitude of opposition in a single year, and through the persistence of shareholder discontent over time. Absent such disclosure, Glass Lewis may consider recommending against the upcoming Say-on-Pay proposal and compensation committee members.
Responses the firm considers appropriate include engaging with large shareholders to identify their concerns, and, where reasonable, implementing changes that directly address those concerns within the company's compensation program. Careful consideration will be given to the level of shareholder protest and the severity and history of compensation in determining potential against vote recommendations.
Other Clarifications
Glass Lewis reinforced their expectations of a "robust discussion" in situations where a company has applied upward discretion in an annual incentive plan. Upward discretion includes lowering goals mid-year or increasing calculated payouts.
As part of its Say-on-Pay review, Glass Lewis will consider significant compensation program changes, including post fiscal year-end changes and one-time awards, when these modifications are related to issues material to its vote recommendations.
**************
Both the ISS and Glass Lewis policies contain additional updates on other governance and related topics as well. For example, the ISS policy also addresses adverse governance provisions at newly public companies and further clarifies more gender pay gap items. While the 2020 policy updates from ISS and Glass Lewis generally represent tweaks and fine-tuning of established policies, the pressure on companies to maintain strong pay-for-performance alignment and robust governance practices continues unabated.
Click here to access the policy drafts from the ISS website. Glass Lewis 2020 policy guidelines can be found here.
---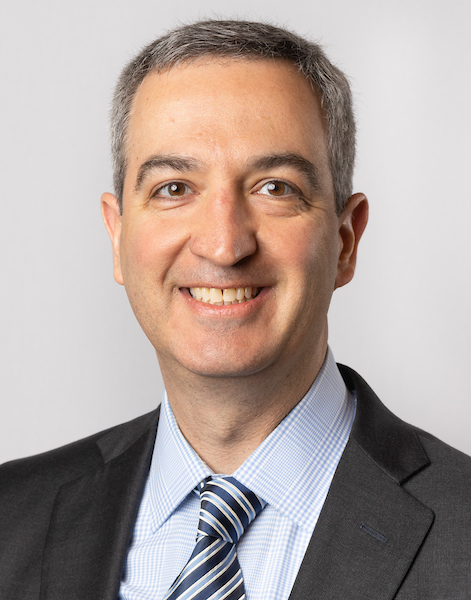 Joe Sorrentino
Principal
Joe Sorrentino has over 20 years of executive compensation consulting experience. His client assignments have been with both public and privately-held companies in industries including: chemicals, consumer products, financial services, health care, manufacturing, pharmaceuticals, real estate/REITS and utilities. His consulting engagements often focus on the development of executive compensation strategy, design of annual and long-term incentive programs, and ISS equity plan modeling, compensation and governance policies.
---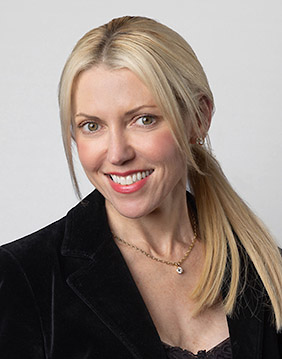 Samantha Nussbaum
Principal
Samantha Nussbaum has consulted on behalf of public and private companies, compensation committees, and senior management on all aspects of executive compensation. Samantha's consulting and legal background includes advising on executive compensation in the context of mergers and acquisitions, spin-offs, and initial public offerings; executive employment, severance, and change in control agreements; equity incentive plans; deferred compensation; and securities laws, including reporting and disclosure implications.
---