ISS recently released initial policy guidance on how the firm will apply ISS benchmark or voting policies for upcoming annual general meetings (AGMs) and whether there will be any changes due to the pandemic. The proxy advisor generally instructs that it will apply appropriate discretion on a case-by-case basis, and that current policies allow for the flexibility needed to account for company-, sector-, and market-specific situations.
ISS provides guidance with respect to some directly impacted policy issues, including: (a) Compensation Issues, (b) AGM Issues, (c) Poison Pills, Shareholder Rights and Boards/Directors, and (d) Capital Structure and Payouts. ISS also highlights the four pillars of its voting policies (Accountability, Stewardship, Independence and Transparency) and how these have provided a strong foundation for both investors and companies to "protect in the short-term" and "restore in the longer-term." ISS notes that these principles and benchmark policies give its research teams the ability to exercise discretion on a case-by-case basis allowing the firm to adapt to events as they unfold. The proxy advisor also references its experience of over 30 years in applying such discretion during times of uncertainty (e.g., recessions, natural disasters) in a "thoughtful and considerate way."
COVID-19 Implications on Compensation Issues
Short-Term Incentive Goal Setting: ISS anticipates that numerous companies will "materially" change the performance metrics, goals or targets used in their short-term incentive plans in response to the market decline and potential recession resulting from the pandemic. In its guidance, ISS is non-prescriptive and does not list specific factors that will influence its analysis of adjustments to short-term incentive goal setting. The proxy advisor acknowledges that any 2020 goal adjustments will generally not be evaluated until the 2021 proxy statements. However, ISS encourages real-time disclosure of incentive goal changes along with rationale for these adjustments to keep shareholders current.
ISS' guidance does not specifically address how it will evaluate delays in setting performance goals under short-term incentive plans due to market volatility and uncertainty. Some companies have elected to defer establishing annual performance targets until more information is available and incentive goals can be set with a reasonable level of precision. We will continue to monitor ISS' policy guidance and provide an update if more clarity is provided.
Long-Term Incentive Goal Setting: ISS reiterates that its benchmark voting policies are generally not supportive of goal adjustments for in-cycle long-term awards (i.e., performance awards previously granted with multi-year goals). The proxy advisor will review adjustments to in-cycle long-term incentive goals on a case-by-case basis, while again stressing the importance of clear disclosure including the rationale for goal adjustments.
Structural Changes in Long-Term Incentive Plans: As a result of the recent market turmoil and economic uncertainty, companies are considering changes in long-term incentive plan structure in order to adapt to the "new normal." ISS will assess such structural changes under their existing benchmark policy frameworks, which include maintaining pay-for-performance alignment and avoiding problematic pay practices.
Option Repricing: Not surprisingly, ISS reiterates that the firm is opposed to repricing stock options without shareholder approval. Though the vast majority of stock plans prohibit this type of unilateral action, the proxy advisor emphasizes that directors are at risk for an against or withhold recommendation if this action is taken. ISS also confirmed that its existing policy guidelines will apply to 2020 proxy proposals seeking shareholder approval of a stock option repricing program. ISS' guidance highlights that it will generally recommend against a stock option repricing if it occurs within one year of a "precipitous drop" in the company's stock price. This suggests that the proxy advisor is cautioning companies from seeking shareholder approval for a repricing prematurely in response to the pandemic-related market decline.
If shareholder approval is sought for stock option repricing at companies' 2020 AGMs, ISS' existing policy guidelines recommend that the repricing is designed in the following manner: (1) the repricing is structured as a value-for-value exchange, (2) surrendered options are not recycled back into the share pool, (3) replacement grants are not fully vested upon grant, (4) directors and executive officers are not included, (5) exercise prices for repriced options are set at, or above, fair market value, and (6) option terms are not extended.
We note that, although there will be interest in stock option repricing as companies seek to counteract the negative effects of underwater stock options following the most significant market downturn since the 2008 financial crisis, actual prevalence of repricings may be limited due to a broader shift away from stock options since the financial crisis and the high hurdles necessary to earn shareholder and proxy advisory firm support (e.g., exclusion of executives, value-for-value exchange, etc.).
* * * * * * * * *
ISS' guidance on the impact of COVID-19 focuses primarily on the firm's ability to apply case-by-case discretion within its existing policies. Importantly, we note that while COVID-19 has broad implications in multiple compensation-related areas, ISS' guidance covers only a subset of compensation issues that may be impacted by the pandemic. ISS has indicated that it will update its guidance and provide new information as needed throughout the 2020 proxy season. We will continue to track events as the situation evolves and will provide further comments as proxy advisors update their policy guidance.
The full briefing can be found on the ISS website or via the following Link.
---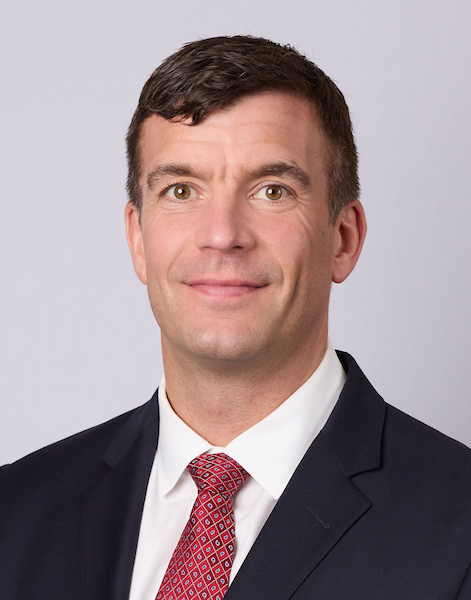 Stephan Bosshard
Principal

Stephan Bosshard has 13 years of consulting experience. He works with clients across a wide range of industries, with special focus on financial services. Stephan plans and manages a broad range of executive compensation and board advisory projects and his clients range from large publicly traded organizations to privately held companies including private equity portfolio companies. He has authored and co-authored publications on topics such as emerging trends and best practices in the banking industry, long-term incentive grant practices, and change-in-control benefits.
---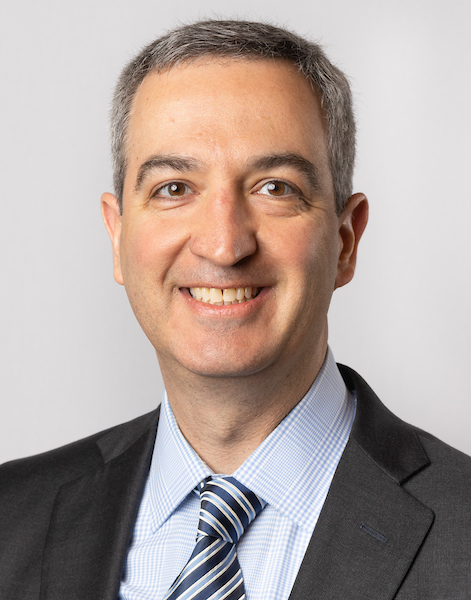 Joe Sorrentino
Principal
Joe Sorrentino has over 20 years of executive compensation consulting experience. His client assignments have been with both public and privately-held companies in industries including: chemicals, consumer products, financial services, health care, manufacturing, pharmaceuticals, real estate/REITS and utilities. His consulting engagements often focus on the development of executive compensation strategy, design of annual and long-term incentive programs, and ISS equity plan modeling, compensation and governance policies.
---