On September 24, Institutional Shareholder Services ("ISS") published the results of its annual policy survey open to institutional investors and non-investors (e.g., corporate executives, board members, and other "interested constituencies" such as advisors and consultants to corporations). Findings from the survey inform potential policy changes for the upcoming year. This summer's survey collected compensation-related feedback on applying flexibility in compensation programs due to the COVID-19 pandemic and incorporating metrics into incentive plans to address climate change risk. Key findings from these areas are summarized below.
Compensation Adjustments Related to the Pandemic
On April 8, ISS issued policy guidance in response to the pandemic recognizing the need for increased flexibility in various areas, including changes to in-flight incentive compensation programs. The majority of investors and non-investors (62% and 87%, respectively) agree that ISS should apply such flexibility, where warranted, through at least the 2021 proxy season.
Additionally, 80% of investors and 86% of non-investors agree that compensation committees should have the latitude to adjust performance results related to executive compensation. However, these groups view the rationale for applying flexibility in evaluating performance through different lenses:
70% of investors and 33% of non-investors support decisions to adjust pay and performance expectations, as long as the pandemic's impact on the economy, employees, customers and communities, and the role of government-sponsored loans and other benefits are taken into consideration by boards and incorporated into the adjustment process with clear disclosure.
10% of investors and 53% of non-investors support flexibility to adjust performance expectations and changes to executive compensation because in their view the pandemic is different from previous market downturns.
Only 21% of investors and 15% of non-investors indicated that any mid-year adjustments to the annual incentive plan should be avoided. The majority of investors and non-investors indicated that (i) mid-year changes to annual incentive metrics, performance targets and/or measurement periods to reflect the changed economic realities, or (ii) suspension of the annual incentive program and use of one-time awards based on committee discretion could be reasonable approaches depending on a company's circumstances and justifications.
Director Accountability to Assess and Mitigate Climate Change Risk
A majority of investors (74%) support urging boards at companies not effectively reporting on or addressing its climate change risk to include appropriate climate-risk related goals as part of their executive incentive programs. An even greater number of investors view non-compensation alternatives as better approaches for addressing climate change risks including engaging with the board and company management and supporting shareholder proposals seeking (i) increased disclosure related to greenhouse gas emissions or other climate-related measures, and (ii) establishment of specific targets for reduction of greenhouse gas emissions.
A minority of non-investors (30%) support including climate-risk related goals as part of executive incentive programs. Overwhelmingly, a large majority of non-investors (93%) prefer that shareholders directly engage with the board and company management on their concerns.
The full survey results can be found here. The information presented is not necessarily indicative of forthcoming policy applications and changes. FW Cook will publish a summary of 2021 compensation policy updates when they are released later this year.
---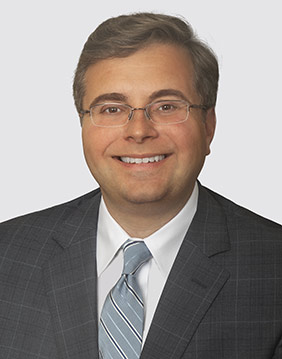 Michael J. Kenney
Principal

Michael Kenney serves public and private companies of varying sizes and industries. He consults directly with the compensation committees and executive management teams of his clients and the clients of managing directors and principals he supports. Experiences and responsibilities include participating in compensation committee meetings, designing and preparing analytics that support compensation decision-making processes, managing consulting teams responsible for the preparation of client deliverables, and developing ongoing relationships with client human resources teams.
---