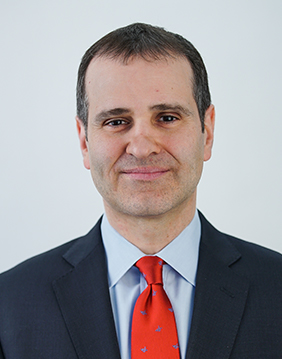 David Cole has over 25 years of human resources and executive compensation consulting experience.
David's client assignments have been with both public and privately held companies in industries that include: insurance, diversified financial services, pharmaceutical, medical device manufacturing, paper/packaging manufacturing, media, technology, business process outsourcing and professional services. David is also a specialist in assisting companies with M&A transactions and initial public offerings.
Representative compensation committee advisory relationships include Allergan, Alleghany, AMN Healthcare, Beacon Roofing Supply, DCT Industrial, Endurance Specialty Holdings, ExlService Holdings, FTI Consulting, Hanover Insurance, PepsiCo, PRA Group, SBA Communications, Teleflex, Valley National Bancorp, and WellCare Health Plans. His consulting engagements focus on providing independent consulting services to compensation committees and working cooperatively with management to develop compensation philosophies and strategies, total compensation structures, and annual and long-term incentive programs.
On behalf of the firm, David is the subject matter expert for equity valuations and executive pension plans.
Previously, David worked at Towers Perrin and Kwasha Lipton as a consulting actuary.
Relevant Experience
Accounting Issues
Equity Valuations
Executive Pension Plans
Performance Measurement
Proxy Advisory Firm Corporate Governance Guidelines
Tax Issues
Transaction Issues (Spin-off, IPO, M&A)
Speaking Engagements and Presentations
Publications