On January 12th, ISS Analytics published an interview with ISS' Head of U.S. Compensation Research intended to provide insight into how ISS will assess changes in compensation practices as a result of the recent legislative modifications to IRC Section 162(m). ISS states it will be closely monitoring the issue, although they did not specify any particular policy changes (yet). The highlights from the ISS piece are as follows:
ISS will not change its framework for analyzing pay for performance, and "changes that generally reduce the transparent and objective pay-for-performance alignment…will be viewed negatively…"
ISS will continue to monitor performance-based elements of compensation. Specifically, ISS will "closely scrutinize any decision that diminishes performance pay, and wholesale shifts to fixed pay components will likely result in adverse vote recommendations."
While there is no official change to the 2018 Equity Plan Scorecard, ISS' evaluation framework for new and amended equity plans, ISS indicates companies may be subject to more scrutiny and criticism if they eliminate investor-friendly features or make what ISS considers other detrimental changes (e.g., removing limits on discretion or award caps simply because they no longer provide any benefit under 162(m)).
Pre-IPO plans are on ISS' radar. Previously, newly IPO'd companies were required to take equity plans to shareholders at a set time after the IPO to maintain 162(m)'s previous exemption for performance-based compensation. With the repeal of the exemption, newly IPO'd companies will no longer be required to do so. No formal policy was addressed, but ISS notes they "are carefully considering how to handle these situations in the future."
ISS likes the guardrails within compensation programs that have been present, in part, due to 162(m), but leaves open some room for smart plan changes and business choices, noting they have "heard from some investors that they have comfort with some level of discretion embedded in programs, as long as that discretion is applied judiciously and is well-explained."
---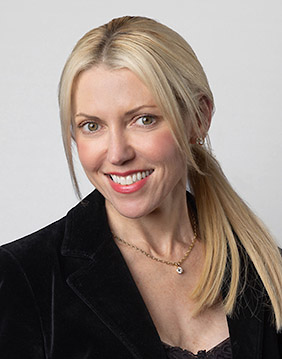 Samantha Nussbaum
Principal
Samantha Nussbaum has consulted on behalf of public and private companies, compensation committees, and senior management on all aspects of executive compensation. Samantha's consulting and legal background includes advising on executive compensation in the context of mergers and acquisitions, spin-offs, and initial public offerings; executive employment, severance, and change in control agreements; equity incentive plans; deferred compensation; and securities laws, including reporting and disclosure implications.
---
Lanaye Dworak
Consultant
Lanaye Dworak's consulting experience encompasses public and private companies across a wide variety of sizes and industries. Representative engagements include developing executive compensation philosophies and strategies, total compensation structures, annual and long-term incentive plan design, developing new hire, retention and other special compensation arrangements, and evaluating non-employee director compensation, among others.
---