On July 30, ISS released its annual policy survey to solicit market feedback for its 2019 policy updates. Per ISS Corporate Solutions, "The on-line policy survey is designed to gather feedback from a wide range of stakeholders to give ISS guidance on where to set policy in areas that are emerging or unclear."
The ISS policy survey is conducted in two parts:
Governance Principles Survey covers fundamental and high-profile governance issues related to auditor independence, Audit Committee effectiveness, director accountability, Board gender diversity, and application of the "one-share, one-vote" principle. There are no questions specific to compensation under this portion of the survey this year.
Policy Application Survey seeks market input on how to best apply current or new voting policies. The questions in this year's survey pertain to policies related to Chairman of the Board independence, shareholder proposals, pay-for-performance, non-employee director pay, and director qualifications.
The two compensation-related questions covered under the Policy Application Survey are discussed below.
Pay-for-Performance Test
First, ISS is seeking feedback on its quantitative pay-for-performance test. This test serves as a key determinant of ISS's say-on-pay proposal recommendations. Under the current policy, ISS uses total shareholder return, return on invested capital, return on assets, return on equity, EBITDA growth, and growth in cash flow from operations to evaluate company performance. ISS is considering supplementing or replacing these metrics with Economic Value Added (EVA) which, according to ISS, "is a framework that applies a series of uniform, rules-based adjustments to financial statement accounting data and aims to measure true underlying economic profit and capital productivity." This potential change is not surprising considering ISS's recent acquisition of EVA Dimensions LLC and penchant for "one size fits all" applications. ISS believes EVA will facilitate performance comparisons across companies and industries and offset the increasing use of non-GAAP and non-standard performance metrics. In contrast, some practitioners see EVA as a "black box" that fails to recognize successful value creation while underrating companies with non-traditional capital structures or business models.
Non-Employee Director Compensation
Second, ISS is seeking market input on how to apply its policy on problematic non-employee director compensation practices. Under the policy, ISS may recommend against members of the Board committee responsible for approving director compensation if there is a recurring pattern of excessive pay (i.e., top 5%) relative to index and industry peers without a compelling rationale. A "pattern" is defined as two or more consecutive years. The policy was adopted in 2018, which means the first round of negative vote recommendations could be made during the 2019 proxy season. ISS is asking what rationale could be viewed as reasonable to justify high non-employee director pay. A notable omission from ISS's default menu of possible rationales is higher pay for an independent Chairman of the Board, which are the directors we are aware have been flagged in 2018. ISS has generally advocated for the separation of the CEO and Board Chair roles. This leadership structure may require stronger compensation to attract competent individuals willing to put in the time necessary to lead the Board. This policy should not unfairly penalize companies in this case.
The Governance Principles Survey is open until August 24th at 5 P.M. Eastern. For those interested in providing input, the survey can be accessed by clicking here. The Policy Application Survey is a supplement to the Principles Survey and will be open until September 21st at 5 P.M. Eastern. Based on historical practice, we expect ISS to release of the results of the policy survey and draft 2019 policy updates for comment in October. Final 2019 policy updates are expected in mid-November.
---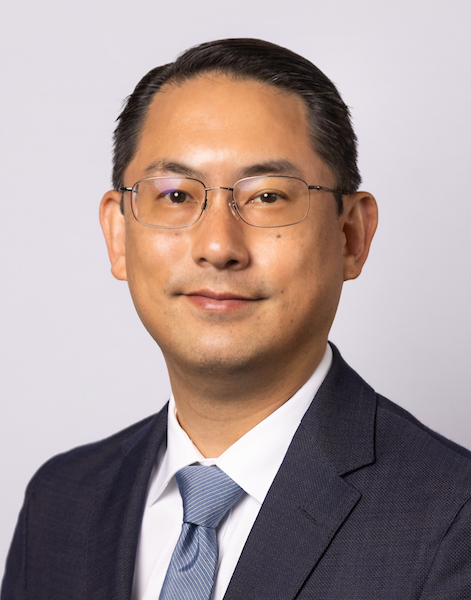 David Yang
Principal
David Yang has advised numerous public and privately-held companies on all aspects of executive and board compensation. His experience covers a wide range of industries, including healthcare, financial services, retail, consumer products, transportation, and technology among others. He is a frequent speaker on executive compensation topics and a regular author of the firm's alert letters.
---
Edward D. Graskamp
Managing Director
Edward Graskamp's consulting experience extends over a broad cross-section of organizations, including both public and private companies, ranging in size from small, closely held corporations to Fortune 500 organizations. All of his work is at the Board of Directors level. A member of the faculty of the Conference Board's Global Governance Institute, Ed speaks and writes widely on executive compensation and governance.
---