ISS recently published its U.S. Compensation Policy Frequently Asked Questions (FAQs), which contain significant changes from the prior release of preliminary FAQs issued in November.
Most notably, ISS updated its list of problematic practices that will likely result in an adverse say-on-pay (SOP) recommendation. It now includes new or materially amended agreements that provide for "problematic" good reason definitions (and related severance).
ISS finds a good reason definition to be problematic if it is triggered by potential performance failures, including a company bankruptcy or delisting. Note that delisting would cover a company going private, likely raising concerns over good reason definitions triggered by failure to be a public company (which is not a performance failure and unclear if contemplated by ISS).
ISS gives examples of acceptable good reason triggers, such as a material negative change to the executive's title/role, function or compensation. The specific ISS phrasing suggests that ISS would view as problematic a good reason that triggers only upon a simple change to an executive's title, function, etc., without a materiality standard. However, the need for materiality for most typical elements of good reason is inferred and is still subject to confirmation as the FAQs provide limited illustration.
While not stated in the policy, our recent experience is that ISS will conclude that a good reason definition is problematic if it includes the failure of a successor to assume a specific employment or severance agreement, which is a common provision.
Other ISS updates include:
None of the quantitative pay-for-performance (P4P) screens will change for 2019. However, ISS will explore the potential future use of Economic Value Added measures, which will be phased in as a display item in ISS research reports during the course of the 2019 proxy season (i.e., annual meetings on or after February 1, 2019).
Although total shareholder return (TSR) is used in ISS' quantitative screen, ISS clarifies it does not endorse or prefer the use of TSR or any specific metric in executive incentive programs.
ISS is unlikely to support "front-loaded" grants that cover more than four years (i.e., the grant year plus three future years). Usual P4P considerations will be more closely scrutinized, and ISS will be looking for "firm" commitments to not grant additional awards over the covered period.
"Smaller reporting companies" with scaled compensation disclosure requirements should continue to provide sufficient disclosure to enable investors to make an informed SOP vote; ISS is unlikely to support a SOP proposal if disclosure is lacking in this regard.
In light of tax reform and the removal of Section 162(m), ISS cautions that it will view negatively shifts away from performance-based compensation to discretionary or fixed compensation.
ISS updated its methodology (and timing) to identify non-employee director (NED) pay outliers. Adverse recommendations will be for directors responsible for setting/approving the excessive NED pay and will begin to impact companies where ISS identifies excessive NED pay without a compelling rationale in both 2019 and 2020 (for shareholder meetings on or after February 1, 2020). Following a quantitative identification of an outlier, a qualitative disclosure evaluation will determine if the quantitative ISS concern(s) are mitigated.
Examples of mitigating factors include one-time onboarding grants for new directors; special circumstances (e.g., payments related to corporate transactions, special committee service, extraordinary need, or specialized scientific expertise), with separate consulting agreements to be assessed case-by-case.
ISS explains how it will identify NED pay outliers (individual NED pay figures above the top 2%-3% of all comparable directors). Generally, ISS will compare individual NED pay to other companies within the same index (S&P500, combined S&P400 and S&P600, remainder of the Russell 3000 index, and Russell 3000-Extended).
ISS also clarified non-executive chairmen and lead directors will be compared to others in these categories.
The full FAQs can be accessed here. More detail on the new "problematic good reason" and other ISS policy updates will be addressed in an FW Cook Alert letter to be published soon.
---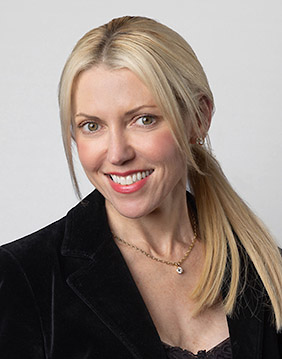 Samantha Nussbaum
Principal
Samantha Nussbaum has consulted on behalf of public and private companies, compensation committees, and senior management on all aspects of executive compensation. Samantha's consulting and legal background includes advising on executive compensation in the context of mergers and acquisitions, spin-offs, and initial public offerings; executive employment, severance, and change in control agreements; equity incentive plans; deferred compensation; and securities laws, including reporting and disclosure implications.
---