The nature of work has shifted rapidly over the past 18 months – and with it, battle lines in the war for talent. Pandemic actions that were initially implemented for safety, primarily work-from-anywhere policies, have fundamentally changed how employees view their relationships with employers. In this new environment, employees are giving serious thought to what they want out of their work lives. This period of intense reflection – combined with rapid, yet unequal, recent economic recovery and labor market imbalance – is threatening the stability of companies' workforces.
Despite continuing threats from the Delta variant, recovery plans are underway, and therefore talent retention remains critical. With risks at every level of the organization – leadership and below – maintaining team continuity, particularly for top talent with "hot skills," requires thoughtful and decisive action. Compensation is one of many tools that can be used to support talent retention and attraction in the "COVID recovery" environment.
What are the new challenges in the war for talent?
Soul-Searching and Resetting of Priorities

Changes in daily working routines sparked opportunity for reflection. As employees transformed their work and home lives, many are taking time to "soul search," evaluating whether their current positions are meeting the wants and needs of themselves and their families
Increased flexibility in core working hours, less time spent commuting, and increased time with the family is resetting what people like or dislike about their roles, or which aspects are truly high-priority
What drew someone to a role in the first place may have lost its luster during the pandemic. With soul-searching leading to revised priorities, employees may be looking for roles that are better cultural fits with a compelling employee value proposition

Increasing Demand for Talent at Every Level and Among Talent with Hot Skills

As the economy heats up, the "pull" of the job market increases attrition risk. Layoffs that occurred early in the pandemic are exacerbating the shortage as companies fight to build back staff
The pandemic has also increased the rate of retirement,1 heating up demand for experienced hires for mid- and senior-level roles
Additionally, the lines between various industries are blurring as many companies look outside of their own business sector for talent. Companies across industries are competing for talent with digital, engineering, data analytics and/or supply chain skills deemed necessary to support business model transformation, establish competitive advantage and drive innovation
The depth and breadth of retention challenges suggest that the issue is not entitlement-driven or the result of temporarily reduced top-level salary and incentives, but driven by deeper motivations about finding the right culture fit or work-life balance

Digitization of the Talent Market

The forced migration to remote work is turbocharging the talent market. Launched to keep employees productive despite not being in the office, work-from-home policies are ironically making it easier for staffing agencies and executive search firms to connect with new candidates
Increased work-from-home policies have also opened new markets to recruiters. Instead of being tied to a geographic radius, or persuading candidates to consider moving across country, recruiters whose clients are allowing for full-time and part-time remote working arrangements are benefiting from expanded candidate pools
Executive search firms also report a surge in executive transitions in the wake of the economic recovery. As business rebounds, companies that delayed making leadership changes mid-pandemic are making changes that would have happened under the normal course of events in 2020, leading to a "doubling up" of demand in 2021
How effective are the traditional compensation tools?
Weakened Retentive Effect of Current Compensation and Benefits

A lean year for one company may be a fat year for another – as the pandemic's uneven impact across the economy has clearly proven. With employees motivated to look for new roles elsewhere due to changing priorities and the increased pull of the job market, the opportunity to jump to "greener pastures" becomes more attractive

Cutbacks, layoffs, and frozen compensation increases have at best delayed, and at worst derailed, the financial plans of many. Eager to get those plans back on track, workers may be both actively seeking and passively more open to roles that offer pay increases, which are to be found from companies and industries benefitting from the economic recovery

Reluctance to return-to-office further complicates retention. Amenities outside of direct compensation that historically enticed workers - gym memberships near the office, improved workspaces, company parties and social events - have less appeal to those who wish to remain remote. All else equal, the value of working remote is the defining factor in many employees' eyes2

Attracting Talent from the Recovery's "Winners"

In addition to retaining talent, the need to attract new top-tier talent can be equally challenging. Equity holdings, especially 2020 awards that were granted at pandemic low stock prices and are substantially unvested, have considerably appreciated in value through the market recovery. Therefore, the cost of "buying out" unvested equity to successfully recruit away from a current employer has significantly increased talent acquisition costs
How does compensation strategy need to adapt?
Where to Invest?

To make meaningful progress in mitigating the risks of weakening retention, boards and management teams may need to make compensation investments. The question in doing so, however, is not just "how much to spend," but more so "where to spend it"

Retention actions tend to be most impactful when implemented on a selective basis, instead of across-the-board. Key contributors and high potentials, as well as employees with hot skills such as digital, technology, finance and supply chain may be among those identified for retention actions. An analysis of the value of unvested equity awards and maturities of such awards can help refine the list and assist with determining the magnitude of such actions

Retention Pay Actions

While there is not a "silver bullet" compensation fix for retention challenges, increases to ongoing compensation levels and opportunities and/or special multi-year cash awards and equity grants are effective tools to acknowledge key employee contributions and potential, build loyalty to the company and enhance retention

Companies may also consider moving up the timing of regular compensation increases – or breaking up annual increases into smaller increases throughout the year
Off-cycle equity grants can be granted subject to longer vesting schedules to promote stability over the longer term and improve external optics

To mitigate governance and Say-on-Pay risk, retention grants to proxy officers should be used sparingly and include longer than typical vesting schedules (e.g., 5-years). Note that special retention grants to proxy officers may result in upward pressure on the ISS Compensation QualityScore

Increase Focus on Succession Planning

Strong corporate governance requires effective succession planning. A good succession plan is flexible, anticipates multiple scenarios, and considers the consequences at multiple levels of the company. With the pandemic increasing retention concerns throughout organizations – not just at the top – management and boards should take the opportunity to revisit their succession plans and consider whether they need to be deepened, expanded, or strengthened
The current evolution of organizational strategy is far from over. In this environment, successful retention is a moving target, and attraction of quality talent equally so. Boards and management teams will need to make targeted and often difficult decisions on where to invest time, money, and effort to maintain and develop the highest potential teams. While compensation is a core component of those decisions, leadership must keep in mind that many other factors are at play. Employees looking elsewhere are considering compensation in tandem with work-life balance, flexibility, and a culture that fits their individual priorities. Regular, thorough, and honest employee engagement will best position organizations to find the most effective actions.


1 https://www.cnbc.com/2021/05/09/the-pandemic-drove-these-americans-into-early-retirement.html
2 https://www.bloomberg.com/news/articles/2021-06-01/return-to-office-employees-are-quitting-instead-of-giving-up-work-from-home
---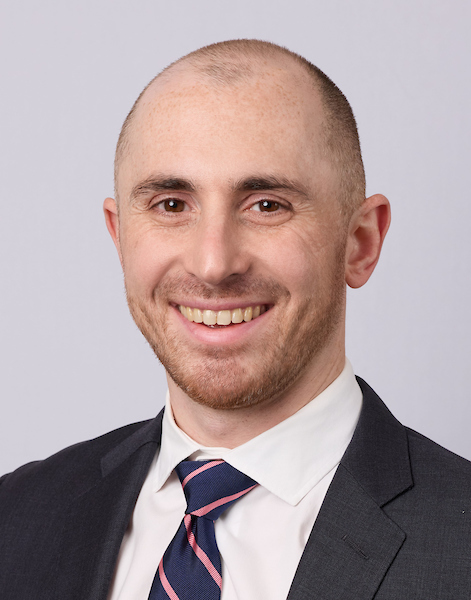 Marco Pizzitola
Consultant

Marco Pizzitola advises on executive compensation and corporate governance matters to clients of all industries and sizes. He has particular experience in the consumer goods, financial services, and healthcare sectors. His experience covers a range of topics, with a deeper focus on benchmarking for executives and directors, incentive plan design, and succession planning and retention strategy.
---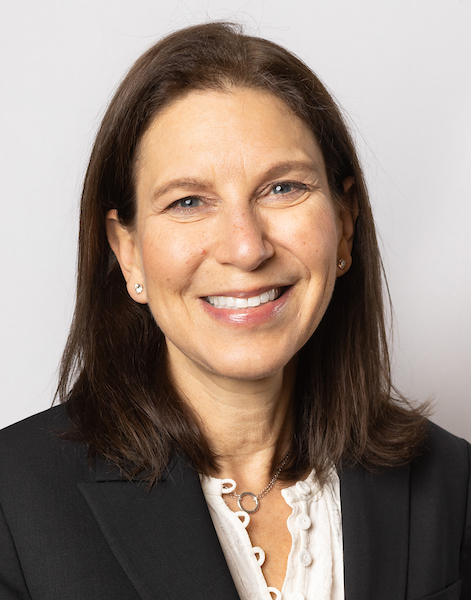 Erin Bass-Goldberg
Managing Director
Erin Bass-Goldberg serves as the independent advisor to the Compensation Committees of both public and privately-held companies in various industries. Her consulting engagements focus on development of executive compensation strategy, design of annual and long-term incentive programs, and transaction-related executive compensation issues. She is an author and frequent contributor to the firm's technical papers and studies, and is a speaker on executive compensation issues.
---