ISS recently released updates to its governance scoring model, ISS ESG Governance QualityScore ("QualityScore"), which monitors governance-related risk across four pillars: Audit & Risk Oversight, Board Structure, Compensation and Shareholder Rights. ISS applies QualityScore1 to approximately 6,000 publicly traded companies in 30 markets. Among U.S. companies, QualityScore applies to S&P 500 and Russell 3000 constituents.
QualityScore rates companies using publicly-available data on 220 governance factors, which are reviewed annually to ensure the approach remains aligned with ISS' voting policies and reflects relevant trends and developments in regulatory and market practices. Companies receive a score on each of the four pillars as well as an overall score. Scores range from 1 to 10 and are based on the raw score calculations of companies in the same index or region (on each pillar as well as overall). A score of 1 indicates performance in the first decile vs. the index/region comparison companies, reflecting "higher quality and relatively lower governance risk," while a score of 10 indicates "relatively lower quality and higher governance risk." Scores are updated daily based on any newly disclosed information, except during the post-proxy blackout period. The overall and pillar scores are disclosed on Yahoo! Finance and are published by ISS in a company's annual ISS report and provide an at-a-glance view of the company's governance risk relative to their index and region. QualityScore does not directly impact ISS' say-on-pay vote recommendations, but the factors considered in the Compensation Pillar are aligned with those considered as part of the say-on-pay evaluation.
The January 2021 updates include certain additions to the Compensation and Board Structure pillars, as detailed below:
Compensation
Disclosure of Diversity and Inclusion Performance Measures

In response to the recent trend of companies including diversity and inclusion goals in executive incentive plans, ISS will now evaluate a company's disclosure surrounding pre-determined performance metrics relating to diversity and inclusion. The evaluation will focus on the extent of the disclosure of such metrics tied to executives' short-term or long-term incentive plans.

We anticipate that this update will further accelerate the rate of adoption of ESG incentive metrics as companies' failure to include such metrics will be negatively reflected in their QualityScore assessment.

This new factor is consistent with ISS' recently increased focus on diversity and inclusion on boards of directors, which led to certain diversity-related changes in its Americas Proxy Voting Guidelines Updates for 2021, as well as additional QualityScore updates summarized below.
Special Grants to Executives

In its holistic say-on-pay analysis, ISS has historically focused on special grants to the CEO that are outside the scope of the ongoing compensation plan (i.e., special CEO grants are a key factor in ISS' qualitative pay-for-performance analysis).
As part of a new "Compensation Controversies" evaluation, QualityScore will now consider special grants made to non-CEO executives in the most recent fiscal year, including new-hire grants, new employment agreements (or retention grants), and all other one-time grants.
In addition, QualityScore will now consider the percentage of the CEO's total annual compensation attributable to special grants in the most recent fiscal year.
These updates follow ISS' October 2020 FAQs on U.S. Compensation Policies and the COVID-19 Pandemic, which reminded companies that ISS expects one-time awards to be (i) reasonable in magnitude and an isolated practice, (ii) strongly performance-based, long-term, and linked to the underlying concerns the award aims to address, and (iii) clearly disclosed (including the rationale for the award, the award's magnitude and structure, and a description of how the award furthers investors' interests).
Board Structure
Board Diversity

QualityScore will now consider boards that include one or more of the following ethnicities and races as exhibiting diversity: Black/African American, Hispanic/Latin American, Asian, Indian/South Asian, Middle Eastern/North African, Native American/Alaskan Native, or Native Hawaiian/Other Pacific Islander.
Note that this follows ISS' Proxy Voting Guidelines Updates for 2021 in which ISS confirmed that for companies in the Russell 3000 or S&P 1500, it will begin recommending an "against" or "withhold" vote for the chair of the nominating committee (or other directors on a case-by-case basis) at companies where there are no women on the company's board or where the board has no apparent racially or ethnically diverse members, with certain exceptions.

ISS has clarified that this policy update was the result of recent social unrest that has put racial and ethnic injustices and inequalities at the forefront of many investors' minds and many boards' deliberations, and that many investors have expressed interest in seeing ethnic or racial diversity on boards, citing reasons of equality and good corporate governance.

Sustainability Committee Independence

QualityScore will now consider the percentage of independent directors (as defined by ISS' policy) on a company's sustainability committee. ISS clarified that oversight of a company's environmental, social, and sustainability strategies should be assigned to a board committee; if a standalone sustainability committee does not exist, ISS will evaluate the independence of the committee that is tasked with sustainability oversight, if any.

Familial Relationships with Other Board Members

QualityScore will now consider the percentage of the board that has non-immediate familial relationships with other directors. While immediate family relationships impact director classifications and board independence, the composition of the board beyond immediate family may still be relevant and material to investors. ISS clarified that this factor will not be scored and will be included for informational purposes only.

Overboarding

ISS believes that company executives and board chairs have many demands on their time, and that serving on too many boards may therefore impede executives' and chairs' ability to be effective at their role.
To that end, QualityScore will now apply certain overboarding criteria that had previously applied only in non-U.S. jurisdictions to U.S. companies, including: (i) QualityScore will evaluate whether a company's executives are overboarded based on ISS' policy, and (ii) QualityScore will evaluate whether a company's board chair is overboarded based on ISS' policy.

ISS views a director as overboarded if he or she sits on more than five public company boards, and views a CEO as overboarded if he or she sits on the boards of more than two public companies besides his or her own.2
* * * * *
ISS' complete Governance QualityScore Methodology Guide document can be found here.
1 QualityScore was introduced in 2017 and is the successor to ISS' previous governance scoring models: Governance QuickScore (2013-2016), Governance Risk Indicators or "GRId" (2010-2012), and Corporate Governance Quotient (2002-2009).
2 Other major institutional investors consider the following maximum limits before an individual is considered "overboarded":
(i) BlackRock: For CEO, 2 total (1 outside); for other directors, 4 total (3 outside)
(ii) State Street: For NEOs, 2 total (1 outside); for other directors, 4 total (3 outside)
(iii) Vanguard: For NEOs, 2 total (1 outside); for other directors, 4 total (3 outside); may make exceptions if company-specific facts and circumstances indicate the director will indeed have sufficient capacity to fulfill his/her responsibilities
Note that Fidelity does not specify a limit.
---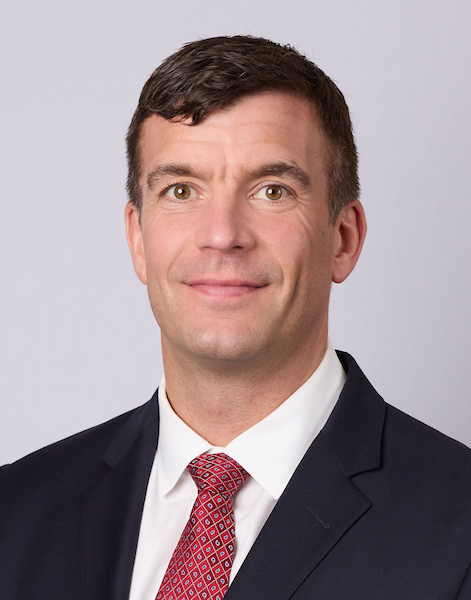 Daisy Laska
Consultant

Daisy Laska works with clients across a wide range of industries, ranging from large publicly traded organizations to smaller publicly traded or privately held companies. She provides consulting services in various areas of compensation matters, specializing in director compensation benchmarking, executive compensation trends, peer group development, and annual and long-term incentive program design.
---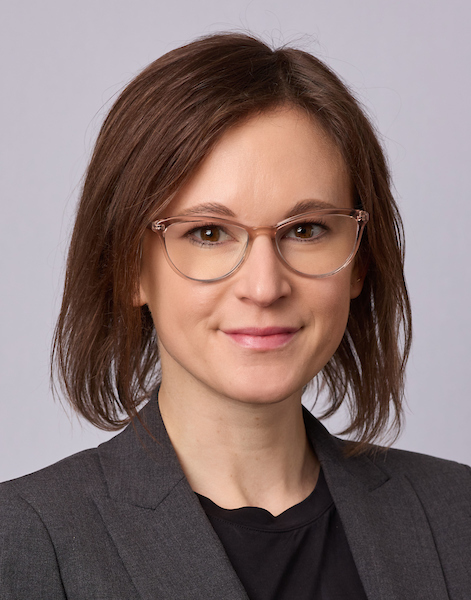 Rachel Gibbons
Principal
Rachel Gibbons provides consulting services to clients across a range of industries, specializing in executive compensation benchmarking, incentive design, and director compensation program design.
---