California Labor Code Section 432.3 Apparently Disallows Directly Asking an Executive About His or Her Equity Holdings as Part of the Recruiting Process
By David Gordon, Managing Director
Share
---
A common issue in recruiting executives is how to handle the value of unvested equity awards forfeited by the applicant if he or she joins the new employer. One would think that the logical way for the new employer to approach the issue is simply to ask the applicant for a schedule of outstanding equity awards, so that the new employer can come up with replacement grants to keep the applicant partially or fully whole.
A recent client assignment reminded us that California Labor Code Section 432.3 may be violated by directly asking the applicant about his or her equity holdings. The statute became effective January 1, 2018, and forbids an employer from seeking salary information, either directly or through an agent—i.e., a recruiter. What complicates matters is that the statute provides that "salary history information" includes "compensation and benefits," which is understood to include unvested equity holdings. So, directly requesting a list of a candidate's outstanding equity awards without the candidate broaching the matter may be considered a misdemeanor violation of the statute. The law provides that applicants may "voluntarily and without prompting," disclose their own salary history information to a prospective employer, so the common approach is to wait for an applicant to provide the information or to exclusively discuss his or her expectations for the new position.
If an applicant fails to provide a list of his or her equity holdings, then caution is in order, even if the applicant is an executive who can be viewed as sophisticated. Nothing prevents the applicant from voluntarily providing equity information and some lawyers do not believe that there is a problem if an applicant is asked about the details of his or her equity awards once the applicant has broached the subject of prior equity compensation.
We think an employer might be able to thread the needle by indicating what it is willing to offer the applicant in terms of prospective base pay, bonus, long-term incentives, and other benefits, and then say something such as "is there anything else you need to come over?" An executive answering "yes" should not need prompting to justify a request for additional compensation by describing the equity awards that would be forfeited.
The California legislation is not unique. Other state and local governments, including New York State, have adopted laws and regulations that prohibit employers from requesting information from job applicants relating to prior compensation, though New York's statutory language is not the same. For example, a newly effective New York State statute only forbids asking about "salary or wages." There is an explanatory bulletin that asserts this includes "compensation and benefits," though it is not clear to us the extent to which a bulletin modifies the language of the statute so that it includes equity holdings. A national employer may conclude that it needs to provide different sets of rules for recruiting employees across its offices or may decide it can adopt one company-wide policy to fit all necessary requirements. We urge companies and HR departments to consult with local labor counsel and stay informed as this area continues to develop.
---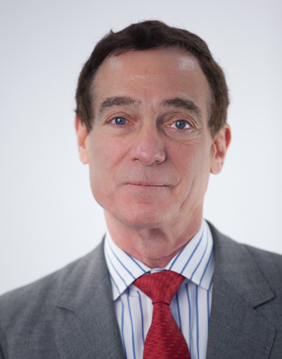 David Gordon
Managing Director
Dave Gordon's practice as an executive compensation consultant stretches back over a decade. He has covered a variety of industries, including extensive experience with financial institutions and utilities. In addition to engagements for his own clients, based on his years of experience as an executive compensation lawyer, he acts as the senior resource on numerous technical issues for the Firm. He frequently acts as an expert witness, where his prior background as a lawyer litigating executive compensation cases gives him a unique perspective when called upon to perform services as an executive compensation expert witness.
---